Dental Services
'Water is life's matter and matrix, mother and medium. There is no life without water'.
– Dr. Albert Gyorgyi
Success Stories
Snaha Iyangar
Happy Clients
Surya Hospital is one of the best hospitals in Mumbai for Child birth and Care. I have recently delivered my first child in Surya. The Doctors, Nurses ,Staffs are really good. The Conduct of the staff is too good. Very patient and caring . Hospital premises and rooms all are well equipped well designed and maintained.
It gives a five star experience. It's the best for having Water Birth, Great facility and Dr. Ameet Dhurandhar who is my Gynac. is the best. He is Pro Natural, Hypno & Drug free birthing. I would recommend people to wisely choose Hospital for a good birthing experience and it's Surya Hospital ofcourse!
I had a wonderful birthing experience there with co-operative staff and it's a hospital which understands your need for birthing. Would like to mention Meenal (Guest Relation Executive) is really good at her responsibility. She is there to take care of your needs for the admission/ registration at Surya.
I rely loved my maternity/ Birthing experience at Surya.
Thanks to the whole management team there.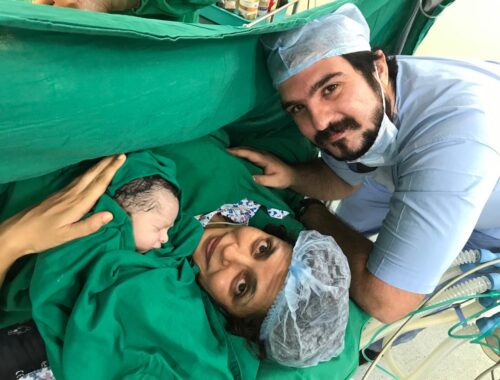 Nitya and Karan
Happy Clients
I'm extremely lucky to have had the easiest pregnancy and delivery but it has everything to do with Amit. My friend and gynaecologist! For someone who'd had fibroids removed, I got pregnant at 40 and my C-section at 41.
He guided us through it all and made sure it felt like the easiest and most natural experience of our lives.
If one can look this happy a minute after delivery you know you're in the right hands.
Amit's team and the facility at Surya made us feel at home. If I'd known child birth was going to be like this I'm thinking I should've had a few more!!
Tarsem, karan and I forever indebted to our favourite Doc Amit!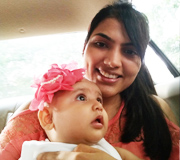 Esha Jain
Happy Clients
I still cherish my empowering birth experience & would like to share my story with those who believe in being informed, who believe in beingst this story is to spread awareness about the evidence based birth practices & midwifery care… Its indeed shameful how people disrespect this noble profes able to decide the plan of this most important event of life, who believe in being loved, cared & respected in labor, who believe in the word NATURAL. My aim to posion… I bow down to all the qualified midwives… Hopefully my story should turn fruitful for someone.
Book an Appointment
Let us know your problem, make an appointment and receive the best advice from specialists in the field.